The most benefit emerges out of technology which longer worthy to be mentioned in this Article is "Free Online Courses" it's a great evidence of how technology has influenced language learning, it's simply such courses you can enjoy it at any time. With Free Online Courses, you don't need to wake up early to fit in a workout sometimes even in a bad whether to your school or university! You could access it once you are lounging at home in your pajama, sipping your favorite tea, because it's worth nothing that the learner is physically present at the classroom but mentally absent. Not to mention that you need to pay thousands of dollars per term to attend a high school or university. Free Online Courses made a huge change in acquiring a second language and opened great opportunities for everyone who wants to learn that language. By involving such these courses, learners avoid traveling away from home, suffering in an unknown environment or even city and sitting in an uncomfortable chair! They can take any course in a qualified work-team consists of teachers and students across the globe through asking questions and doing many researches and assignments by their own and practicing the language orally.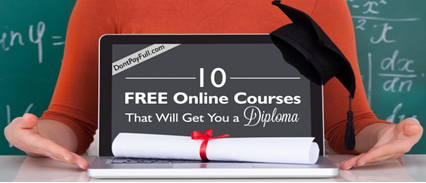 One of these online courses is (MOOCs) which stands for (Massive Open Online Course) it's an online course designed to serve a large number of learners, inquire an internet connection, opened to every one without entry qualifications and offer a full course experience.
 
Early MOOCs often emphasized open-access features, such as open licensing of content, structure and learning goals, to promote the reuse and remixing of resources. Some later MOOCs use closed licenses for their course materials while maintaining free access for students.
 
As MOOCs have evolved, there appear to be two distinct types: those that emphasize the connectivist philosophy, and those that resemble more traditional courses. To distinguish the two, Stephen Downes proposed the terms "cMOOC" and "xMOOC".
 

Ruba Zuhair Abubaker